Episode 144: Celebrate Your Success - COVID Edition
In Episode 144 of the Wandering But Not Lost Podcast, co-hosts, Jan O'Brien & Matt Emerson continue their month-long series on gratitude. Today, we take a look back at 2020 and celebrate our successes. It is easy to focus on the things that we didn't get done, however, by focusing on the things we did accomplish we are building a more encouraging mindset. Was your 2020 half full or half empty?
---
---
---
NOVEMBER is GRATITUDE
MONTH!
In our 28+ years of experience in the real estate industry, we consistently observe that most driven and success-minded individuals have a tendency to focus on what they haven't achieved yet. They are always moving on to the next goal or challenge without stopping, however briefly, to acknowledge the victory or success in the moment or in the reflection of the past year. So, as you fine-tune your goals and your business plan for a successful new year, we encourage you to take some time to reflect on the previous year with a focus on the positives.
Conduct a review of the previous year by writing down every success, win, and positive thing that you experienced - both big and small.
Use the questions listed below (and on the Worksheet download) as a guide to help you get started. Just write it all downstream of consciousness - no matter how seemingly insignificant. Just write it down. Once you start writing, you'll be surprised at how much you really have to celebrate!
TIP: Review your calendar for highlights. Go to your Facebook, Instagram, Twitter timelines, or to your camera roll, to jog your memory, as we tend to post positive events and milestones on social media.
List all your accomplishments, wins, victories, successes in the past year.

List all moments of joy and gratitude.

What did you do this year that you are really proud of?

What do other people in your life have to say about what you did, accomplished, and contributed?

Client testimonials or reviews? Did you receive a personal note or card?

Who came into your life and/or business this past year that really made a positive impact on you?

What did you love most about your business this year?

What did you love most about your personal life this year?

What did you do this year that moved you toward your goals? Personally and Professionally
Turning any negatives into positives and challenges into opportunities
What did you NOT love about this year?

What didn't work so well this year?

What time or energy sucks did you run into that were not supportive or positive?

What opportunities did you miss?

What lessons did you gain from any setbacks, challenges, or obstacles?

How are you going to integrate any learnings into your future goals and the coming year?
In Episode 137 (https://www.wbnlcoaching.com/blog/episode-137-your-2020-business-review ), we discussed the STOP-START-CONTINUE exercise as a part of reviewing your past year. Here is more info on that exercise and another worksheet to help you out!
START - STOP - CONTINUE
Let us introduce a simple and effective model to take action TOWARD what you want to accomplish in the new year while also letting go of anything that no longer serves you. It's called START-STOP-CONTINUE. Ask yourself and then write down the answers to these 3 questions:
What would you like to START doing the year?

What do you want to STOP doing?

What are you going to CONTINUE doing?
Create a Start-Stop-Continue Action Plan for your business and personal life. Next week we will revisit how to set Your Intentions & Focus on the New Year.
DOWNLOAD THE STOP, START, CONTINUE WORKSHEET HERE
---
Receive 30% off all coursework through November! Just use coupon code CYBER2020 at checkout!
---
---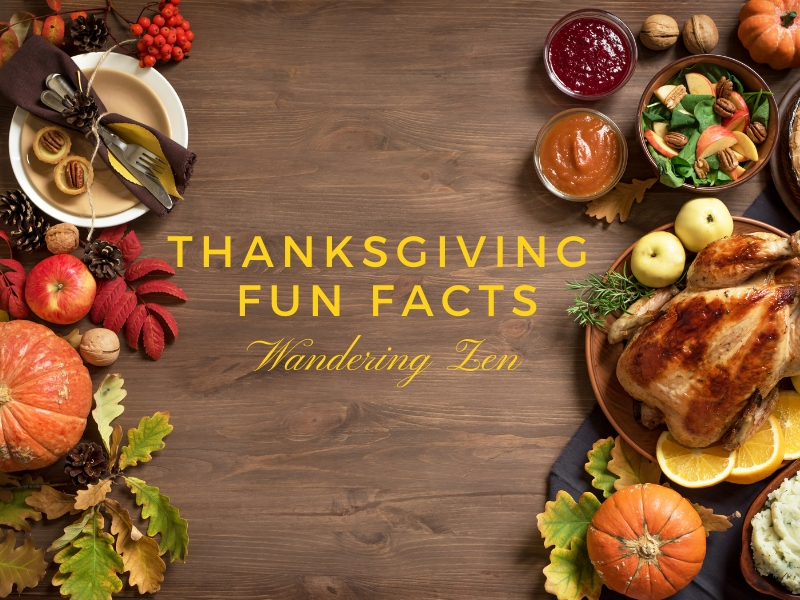 Thanksgiving is upon us once again so we thought we prep you with some fun facts that you can take to your holiday gathering this year. Omitted from the list, because it felt more like a Halloween fact than one for Thanksgiving, is that out of the 8,000 people that participate in the Macy's Thanksgiving Day Parade - 1,000 of them are clowns! YIKES. Here are some facts that aren't as scary...
---
It was Abraham Lincoln who, back in 1863, proclaimed Thanksgiving a national holiday. It was partly to celebrate victories in the then-raging Civil War and partly to spotlight our advantages and privileges of living in a democracy. Decades later, Roosevelt and Congress acted to establish Thanksgiving on the fourth Thursday of November, in part to lengthen the Christmas shopping season
There are 4 towns in the US that are named Turkey, Turkey Creek AZ, Turkey, TX, Turkey Creek LA, and Turkey NC
3000-4,500 calories are consumed on average on Thanksgiving - that totals a whopping 8.1 billion calories across the nation!
9% of Americans eat their Thanksgiving meal in a restaurant
Thankful Americans differ on their favorite part of the meal however - 39% say it's the turkey, 23% say stuffing, 12% the pumpkin pie, 9% go for the mashed potatoes, 6% sweet potatoes, and 3% love the cranberry sauce
46 million turkeys aren't as thankful each year. This year, we'll spend $552 million dollars on turkeys
635 of us drink wine with our meal, while 19% prefer beer and 10% throwback other spirits
The weekend kicks off the holiday shopping period and, on average, we each spend over $313 during this 5-day period
Over 165 million people typically hit the stores. 57% are buying clothing or accessories and 34% are buying toys
Last year we spent $3.7 billion online - that was an increase of 28% over 2017. No doubt that trend will continue to shoot upward this year
Football became a staple of the holiday back in 1876 when Yale and Princeton took to the field
It was in 1920 when the NFL started to air games each Thanksgiving. The Dallas Cowboys and Detroit Lions are the only teams to have played every year since 1966
In 1924 the Macy's Parade debuted. This 2.65 miles long trek down the center of manhattan attracts 3.5 million spectators and over 50 million who join in on TV and other devices
This year, over 54.3 million of us will travel this Thanksgiving. 89.4% will wander on land, while 7.8% will take to the skies
Not surprisingly, 88% of people say that they are the most thankful, 77% say it's their health, 72% say it's personal freedom, and only 32% say that wealth is their top choice.